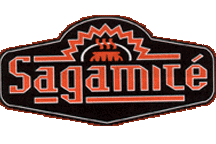 A new restaurant is now open for business in Wendake (the former Huron Village).

The atmosphere is strictly native, created by the menu, the decor (featuring three magnificent totem poles), the large windows and the terrace, an environment made all the more appealing by the sound of the Kabir Kouba Falls that will carry you away to a land of peace.

The highly original menu is made up of native, Canadian and international cuisine. The chef will dazzle you with smoked-game meals (unique in the province of Quebec) and smoked-game pizza, as well as with home-made desserts, including the renowned maple-syrup pie.



SAGAMITÉ
10 boul. Maurice-Bastien, Wendake, Québec, G0A 4V0
Téléphone: (418) 847-6999 - Télécopieur: (418) 847-7420